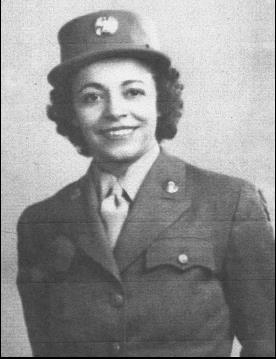 Laura Mae Jackson DuFore was born December 22, 1903, in Ellsworth, Charlevoix County, Michigan. She was a first-generation American; her family moved to the United States from France through Canada. She grew up on a farm and then in lumber camps. DuFore left home when she was seventeen, and she eventually began working in a beauty salon. Later, she owned and operated her own beauty salon in Detroit. DuFore enlisted in the Women's Army Corps (WAC) in early 1943. After her enlistment, she began training at the WAC Training Center and assigned to serve with the 716th Post Headquarters Company. In her time with the WAC she was promoted several times and even served overseas in Hollandia, New Guinea, where she served in the message center receiving and distributing all field mail. Her unit moved to Leyte and Manila in the Philippines where she worked with maps. When she was granted a discharge from the army at the conclusion of the war, she lived in various cities in California. In 1947, she volunteered as a chairperson of the American Veteran's Committee of Santa Monica, California which supplied entertainment and parties to servicemen. DuFore also spent time working as a realtor, and later in life, she supported herself as an artist and author of her own memoir. For her service, DuFore was awarded a Good Conduct Medal, WAAC Service Medal, Asiatic Pacific Campaign Medal, and Philippine Liberation Medal with one Bronze Star. DuFore passed away in August 2007 at the age of 103. DuFore made great contributions to the war effort and made strides within the WAC. Although she lived in California, Florida, and North Carolina, her roots in Michigan began her journey with the army. DuFore's collection includes a variety of letters, military documents, and photographs from her time in the WAC. It also contains artifacts like bracelets, currency, and pins from foreign nations like the Philippines and Japan. These provide insight into the ways in which DuFore functioned overseas. 
Article by Shelby Adams, Florida State University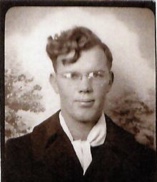 Leonard Sinke was born on March 6, 1924, in Moline, Michigan. He spent most of his childhood in Moline, until he enlisted into the United States Army at the beginning of World War II. During the war, Sinke served as a Carpenter's Mate, 3rd Class, in the Pacific Theater with the 109th U.S. Naval Construction Battalion (Seabees) in Hawaii, Roi-Namur (Kwajalein Atoll), and Guam.  His collection includes a taped interview, photographs, silk pillowcases, and military documents. After the war, he earned three degrees from Michigan State University. Leonard remained in Michigan for the majority of his life. He worked as a history teacher in Lowell, Michigan before being promoted to Principal, then Superintendent. He was married twice and raised three children. His daughter, Dr. Suzanne M. Sinke, serves as the Associate Chair for Graduate Studies, Florida State University.  Leonard was active in his religious community, serving as a church leader in Lowell. After his retirement, Sinke traveled between his homes in Michigan and Florida. He passed away in December 2016 and is interred at Bailey Cemetery, Lowell, Michigan.
Article by Shelby Adams, Florida State University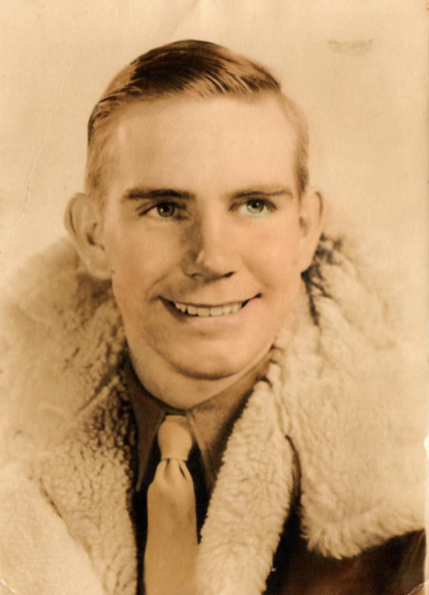 Robert Otto Bauer was born on April 20, 1923, in Wyandotte, Michigan. In his childhood, Robert showed a great interest in music and played the tuba for his high school band. Robert entered active duty in the U.S. Army in March 1943, with his military occupational specialty listed as "Bandsman Tuba." His playing time with the 100th Infantry Division Band was interrupted by an appendectomy and a serious reaction to penicillin. Robert was unable to accompany his bandmates to Europe in 1944 and remained in the United States. After his release from the hospital, Robert was assigned to Company C, 8th Armored Infantry Battalion, 20th Infantry Division, as an infantryman at Camp Campbell, Kentucky. Robert deployed to Europe and arrived at Le Havre, France on February 19th, 1945. The arrival of the 20th Armored Division into combat occurred April 4-9, 1945 in Germany and liberated the Dachau Concentration Camp near Munich on April 29, 1945.  For his participation, Robert was awarded the Combat Infantry Badge. After World War II concluded, Robert returned to Michigan, where he met and married his wife. When he moved to Florida in 1948, Robert served as a student band manager for the University of Florida. In addition to band activities, he served with the President's Cabinet and the Florida Blue Key. After graduating from the university, Robert worked in home construction and realty. Bauer was very active in his community, serving three terms as a City Councilman and deputy mayor. He and his wife were avid volunteers in the community and worked with Meals-on-Wheels and the Tourist Information Center. Robert passed away on September 1, 2006, in St. Cloud, FL. Robert's collection includes artifacts, German World War II pilot flying helmets, photographs, veteran association newsletters, and ephemera. One unpublished photograph includes actress Ingrid Bergman posing with Robert during the war.
Article by Shelby Adams, Florida State University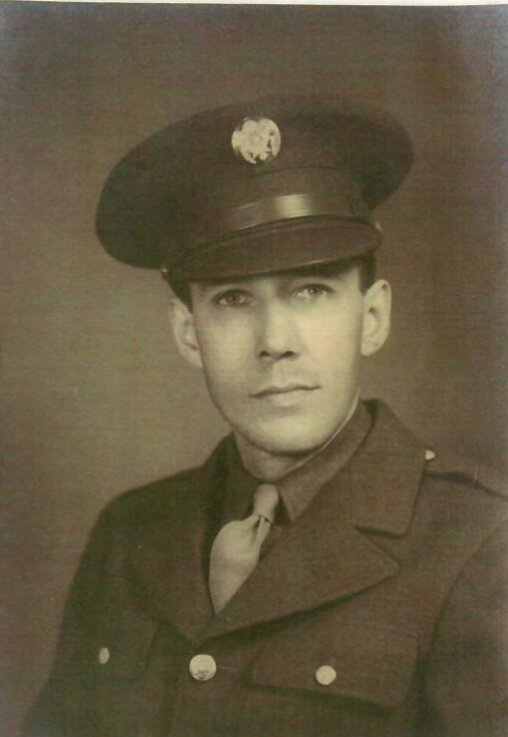 Joseph Kilburn Pettengill, Jr., was born on December 24, 1911, in New York. Before his enlistment into the army, Pettengill lived in Lansing, Michigan and worked at the Nash-Kelvinator defense// plant, which specialized in the production of aircraft propellers. Even before his enlistment, Pettengill Jr. assisted the United States with wartime production. Pettengill received basic training at both Fort Sheridan and Fort McClellan, and was transferred to Fort Meade in Washington D.C. Pettengill continued to contribute to the United States Army when he was assigned to southern Italy for the HQ Special Troops of the Sixth Army Group, specifically the G-3 Section that handled operations and plans, as a clerk. During the war, Pettengill traveled through France and Germany before his discharge from the Army in December 1945. Following his military service, Pettengill returned to Michigan and worked as the Chief of Quality Assurance Engineering Branch, Quality Assurance Division, Detroit Procurement District for the United States Army. He died in Detroit in June 1964. Joseph's collection includes various correspondence from Joseph to and from his family. It also contains artifacts from his service such as maps, wartime magazines, and postcards.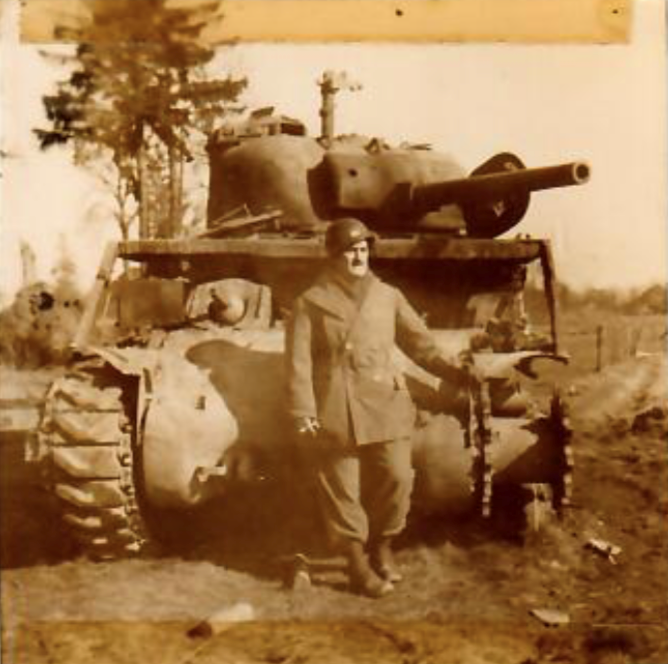 Edward J. Cavanary Jr. was born January 20, 1919, in Detroit, Michigan. During World War II, Cavanary served in the U.S. Army as an Adjutant in the 7th Field Hospital. Cavanary was stationed in the United States for a short period of time before being sent overseas to Europe where he served in Ireland, Wales, England, France, Belgium, Germany, and Czechoslovakia. Cavanary later received the Bronze Star Medal for his service. From 1961 to 1981, Cavanary taught art and art history for the Birmingham, Michigan public school system. In 1962, Cavanary married his wife, Charlotte, and they moved away from Michigan to Pensacola, Florida in 1993. Cavanary passed away at the age of 90 on May 31, 2009. Cavanary's collection includes a variety of printed sources, including letters, ticket stubs from various events that he attended, and more. 
Throughout the span of World War II, (1939-1945) over 16 million US citizens served their country. Of those, nearly half a million were derived from Michigan. Michigan became an extremely important state in the war efforts with areas like Detroit, Lake Michigan, and Kalamazoo serving as sites for training areas, bases, and significant factories like the Detroit Arsenal Tank Plant and the Gibson factory (run by Michigan citizens, the Gibson gals). Like many other citizens, both members of the Butler couple contributed to the war efforts; with Robert L. Butler serving as a Corporal in the U.S. Army Corps and Virginia Butler working in the Kalamazoo B-24 factory. The Institute on World War II and the Human Experience at Florida State University is home to a collection of letters sent between Robert and Virginia as he was serving in six different locations between the years 1944-1945. Robert trained at both Fort Sheridan and Chanute field in Illinois, the Sheppard Field in Texas, and was stationed at Boca Raton Army field and the Yuma Army Airfield.This collection demonstrates the everyday struggles, hardships, and pleasantries of an ongoing relationship between a typical family unit experiencing the war effort. The archived letters show the different familial ties throughout the Butler family. Through these letters, we can see in modern-day the importance of family when the head of the household is physically absent. While the letters show the day to day pleasantries of home life, it is interesting to see how the experiences changed throughout the years. Virginia is constantly sickly and writing letters saying both how proud she is of Robert and how impatient she is for him to come home. In fact, an example occurs from this letter dated July 3, 1944, where Virginia writes, "I go to meet the 11:01 PM Train. You probably won't be on it but I can hope rather than wish. No letter or telephone call again today. What's the matter, writer's cramp, and lockjaw?" Even serving in the war effort did not excuse Robert from the 1940's equivalent of ghosting. Virginia Butler led her family in the stead of her husband's absence as the lead Matriarch. The Butlers are a prime example of a Michigan family that kept their house together through the trials of wartime.
Article by Elizabeth Dash, Florida State University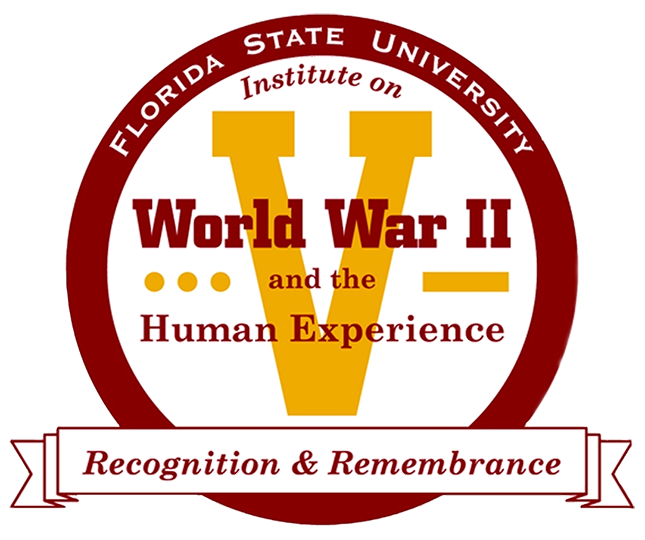 More coming SOON
Please come back to see more.
title-inside title-centered
2