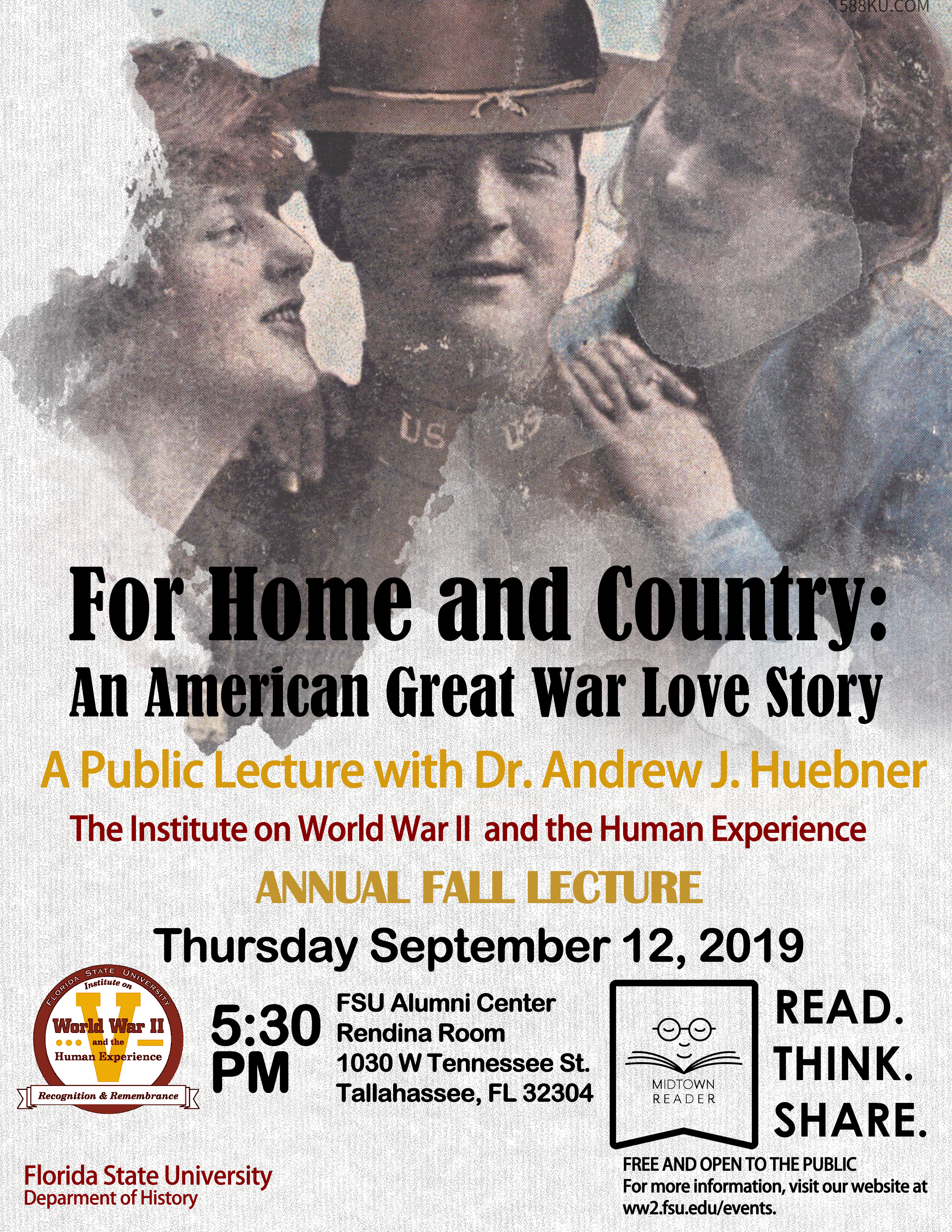 ---
Dr. Andrew J. Huebner
Andrew J. Huebner is Professor of History at the University of Alabama. He is the author of Love and Death in the Great War (Oxford University Press, 2018), and before that, The Warrior Image: Soldiers in American Culture from the Second World War to the Vietnam Era (University of North Carolina Press, 2008). He received his doctorate in history from Brown University in 2004.
---
Upcoming Events
The Institute on World War II and the Human Experience holds several events every semester ranging from lectures to workshops. Check this part for updated information.
"So...You're thinking about Graduate School in History"
Thursday, September 19, 2019
Planning on continuing your studies in history after graduation?  Unsure whether graduate school is right for you?  Join us for a special program all about graduate school in in history.
Past Events
In the past, the Institute on World War II and the Human Experience has held many events such as lectures, workshops, exhibitions, and conferences aiming to help students and scholars to develop a better historical understanding of World War II. 
See our Event Photographs to know more. 
title-inside title-centered
2