TRAVEL GRANT OPPORTUNITY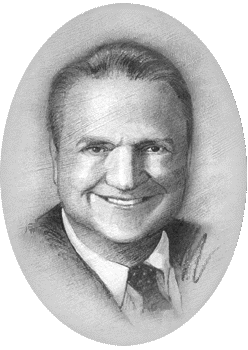 The Thomas C. Cundy Fund for World War II Era Research
Travel Grant Program
Honoring the memory and lasting vision of Thomas C. Cundy, Sr., the Institute on World War II and the Human Experience, Department of History, Florida State University anticipates offering at least one $1000 travel grant for scholars and graduate students (ABD) to use the holdings of the Institute on World War II and the Human Experience in 2018-2019.    
Applicants for this program should submit by May 30, 2018 a proposal of no more than five pages in the form of a letter, a current c.v., and the names and addresses of three references, all in a PDF document.  Graduate student applicants should also submit a letter of recommendation from their Dissertation Advisor or the Director of Graduate Studies of their program.  In the subject line, please include:  CUNDY FUND APPLICATION-2018.   Letters of recommendation for graduate student applicants should be sent directly to the Institute Director, Professor G. Kurt Piehler at kpiehler@fsu.edu by May 30, 2019.
Thomas C. Cundy Research Travel Grant Announcement (revised October 2018)
Past Recipients
2018 - Michele Curran Cornell - Kent State University
Michele Curran Cornell earned her Ph.D. in History from Kent State University in 2018. She is a historian of Modern American history specializing in Gender and Women's History, War & Society, and Popular Culture. She is currently in the process of revising her dissertation–Romanticizing Patriarchy: Patriotic Romance and American Military Marriages During World War II–into a book manuscript. Using gender analysis, Michele's manuscript employs cultural and social history methodologies to explore how the war triggered the highest ever recorded marriage rates to that point in U.S. history. She argues that during the war, films, magazines, servicemen, and American women, romanticized patriarchy by idealizing normative gender roles and downplaying patriarchal power dynamics in marriage. Through this process marriage promised to unite men and women for the war effort, harness sexuality through marital monogamy, and preserve husbandly authority and female subordination even as wartime challenged normative gender roles. In other words, the World War II concept of romantic patriarchy preserved the power and privileges of white men during the war and into the postwar era, which provided the foundation for the mythical family ideal of the 1950s.
As the 2017 winner of the Thomas C. Cundy Travel Grant for World War II Era Research, Michele's work utilizes many of the Institute's letter collections exchanged between servicemen and their wives during the war. Most notably, Romanticizing Patriarchy makes use of the Lester Weiss Collection, the Donald and Portia Ackerman Collection, Josie Kinsey Rand Lettters, Wilson Averre Koontz Collection, and The Collection of Clark Brandt. Rich with information, these collections feature thousands of letters, oral histories, diaries, personal memoirs, photographs, greeting cards, newspaper clippings and more. Together, these sources help piece together the experiences, emotions, and future plans of World War II newlyweds, which exemplify how romantic patriarchy influenced a generation of Americans.
Featuring her dissertation work, Michele's paper "The Problem with Wolves: American Servicemen's Sexual Entitlement during World War II," won the Most Outstanding Graduate Paper Award at the Akron-Kent Symposium (2018–Akron, OH). In addition to the Cundy Grant, Michele also won the Mr. and Mrs. Matthew B. Ridgway Military History Research Grant from the U.S. Army Military History Institute in Carlisle, Pennsylvania (2014). She has previously presented her dissertation work at conferences including: Film and History (2017–Milwaukee, WI); Comparative Home Fronts: World War II (2016–FSU's Institute on WWII); Gender, War and Memory in the Anglo-American World (2015–University of Mississippi); and the Society for Military History (2015–Montgomery, AL). Prior to her dissertation work, Michele published anthology chapters on early twentieth century perceptions of college women in the Ladies' Home Journal (LHJ), job advertisements in the LHJ (1890-1920), and masculinity and manhood in the Civilian Conservation Corps, along with numerous book reviews in various scholarly journals.
2017 - Anna Marie Anderson - University of Houston
Anna Marie Anderson is a Ph.D. candidate at the University of Houston.  Her work merges five subfields: war and society, civil rights, social, cultural, and political history by examining the underexplored experiences of African American and Jewish American prisoners of war.  Anna Marie contends that combining the study of prisoners of war with race and ethnicity provides a new perspective on the hypocrisy of U.S. war aims, while demonstrating the interconnectedness of domestic social problems with the military experience.  She interrogates the disconnect between discourse on civil rights and the failure to apply these ideals in military policy. As prisoners of war, African Americans and Jewish Americans experienced a shift in racial attitudes.  While African Americans faced racism from fellow prisoners of war, the camp guards did not follow the mores of Jim Crow racism and often treated African American airmen the same as imprisoned white airmen.  In contrast, Jewish Americans were usually treated as equals by other prisoners of war, but could face an egregious level of anti-Semitism from German guards.  To get at this disconnect Anna Marie use the voices of the prisoners of war to follow their lives as civilians, enlisted men, prisoners of war, and their return to the United States.    
Anna Marie was the inaugural recipient of the Thomas C. Cundy Travel Grant for World War II Era Research in 2016.  Her dissertation makes use of several of the Institute's collections including the Tom Brokaw Collection, David Westheimer Collection, Harold Speck Collection, Sidney Rochelston Collection, Glenn Maddy Collection, John Sherrill Collection, Loren Fink Collection, and Joseph Cittiadini Collection.  The Loren Fink Collection is especially useful to her work as it contains an extensive collection of letters to and from Loren and his future wife, including during his time as a prisoner of war in Germany.  The Harold Speck Collection includes a rare YMCA POW diary, which provides information on living condition, food rations, recipes, and other musings from Speck's time as a prisoner of war.  The collections frame Anna Marie's dissertation, providing primary sources on the life of servicemen before, during, and after World War II.
Anna Marie's dissertation, "Brothers in Arms? Racism and Anti-Semitism in the Prisoner of War Camps of World War II Europe," will be completed in August 2018.  She is a recipient of the Andersonville National Historic Sit Prisoner of War Research Grant (2016) and Truman Library Institute Research Grant (2015).  She has presented her dissertation research several conferences including: Lessons and Legacies Conference (2018, St. Louis, MO); Jewish Studies Conference (2017, Washington, D.C.); Society for Military History Conference (2017, Jacksonville, FL); and Northern Great Plains History Conference (2015, Bismarck, ND). 
title-inside title-centered
2