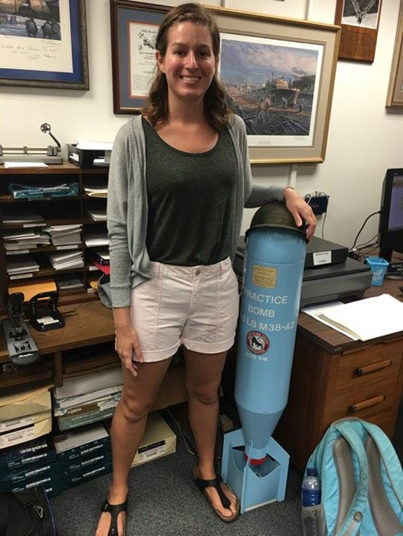 Gabriela Maduro
Gabriela Maduro is a fourth-year student majoring in history, German, and English with a concentration in editing, writing and media. Since the fall of 2017, Gabriela has aided with the translation, indexing and digitization of the Institute's Hasterlik-Hine collection, a letter collection written by a Viennese family which fled from Austria at the beginning of World War II. Gabriela is also completing an internship with Fordham University Press. She has been working with Dr. Kurt Piehler, the director of the Institute, in editing his book series with Fordham, titled "World War II: The Global, Human, and Ethical Dimension."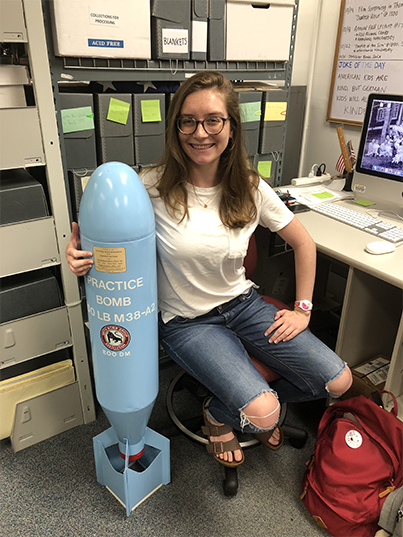 Gillian Morton
Gillian Morton is a senior at Florida State University double majoring in History and International Affairs. Gillian has been involved at the Institute since Spring 2016 and enjoys processing women's collections. In addition to processing women's collections, she has been involved with the ongoing Charlotte Mansfield documentary project, and is writing an honors thesis on the topic of Japanese-interned American civilians in Baguio during World War II. Her favorite era of history is World War II, and she anticipates pursuing a masters degree in library science because she's enjoyed her archival pursuits these past few years. Her favorite Institute collections include Dot Whittle (00.0352), Helen Walsh (04.0174), and Kay Secrist (04.0281).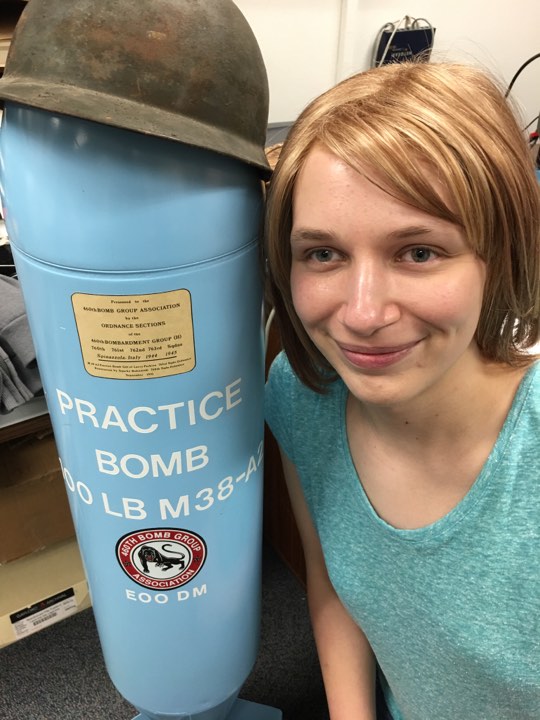 Julianna Witt
Julianna Witt is a senior at Florida State University majoring in History, with a minor in Museum Studies. She has been an intern with the Institute since Spring 2017, and is currently an Assistant to the Director with Exhibits and Research. She focuses on Holocaust and Jewish studies. She hopes to work with Holocaust related objects and/or archives at the United States Holocaust Museum in Washington, D.C. or the Museum of Jewish Heritage in New York.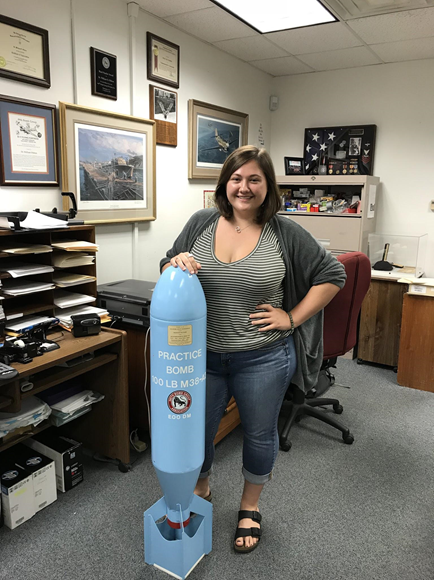 Bianca Pallo
Bianca Pallo is a senior at Florida State University double majoring in History and Editing, Writing, and Media, with a minor in Museum Studies.Her passion for history comes from her parents who took her to many museums and culturally significant sites throughout her childhood. Bianca began working with the Institute through the InternFSU program and hopes to gain archival experience that she can apply to her future collections focused career. At the Institute, she plans on processing collections related to the war efforts in Italy due to her family connections there, as well as the role of women in the military during WWII.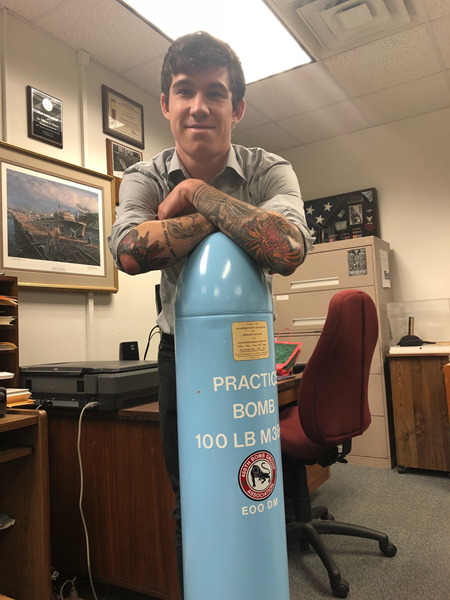 Lee Morrison
Lee Morrison is a native of Ocala, Florida and a senior at Florida State with an expected graduation date of Spring 2019. He is a double major in History and Classical civilizations with a focus on medieval history and the crusades which he hopes to pursue at the graduate level. His primary research interest while working at the Institute is analyzing instances of G.I.s interacting with medieval European history and religion.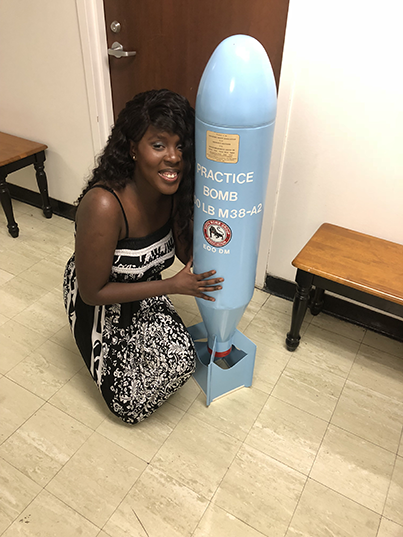 Sabrina Williams
Sabrina is a Sophomore at  Florida State University and is majoring in Civil Engineering with a minor in Mathematics. She plans on completing her first internship in Summer 2019 with NASA. She enjoys reading historical fiction, amongst her favorite are Things Fall Apart, The Help and A Tale of Two Cities.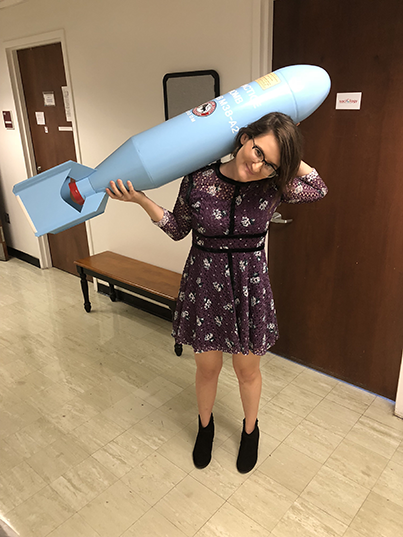 Jenna Noel Pope
Jenna Pope graduates in Fall 2018 with a B.A. in History. She attended Abraham Baldwin Agricultural College in South Georgia before transferring to FSU in Spring 2017. She was homeschooled from 5th grade up to her freshman year in college so she spent many afternoons recording older relatives' stories, collecting and curating their pictures, and piecing their lives into her history lessons. Along with processing collections regarding race and/or gender-based discrimination within the military, she continues to work on entering her family's wartime service into the Institute's digital archives. Jenna also serves as our resident creative genius on our social media accounts.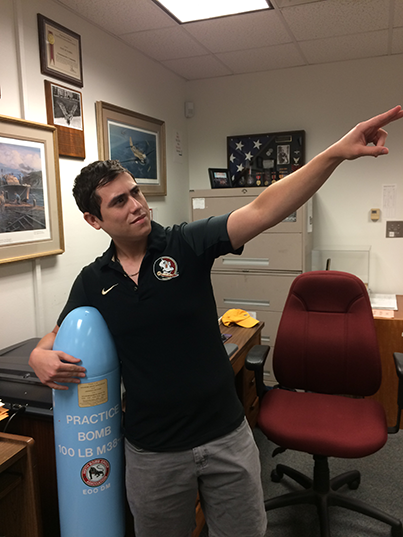 Andrew Flaxman
Andrew Flaxman is a sophomore at Florida State University majoring in History and minoring in Russian Studies. Joining in Fall 2018, Andrew is a new addition to the team and hopes to make a meaningful contribution for semesters to come. Andrew's favorite periods of history to study include 20th Century Russian and Soviet History, WW2, and the Interwar Period (1919-1939) where he analyzes some of history's greatest examples of "how things went wrong."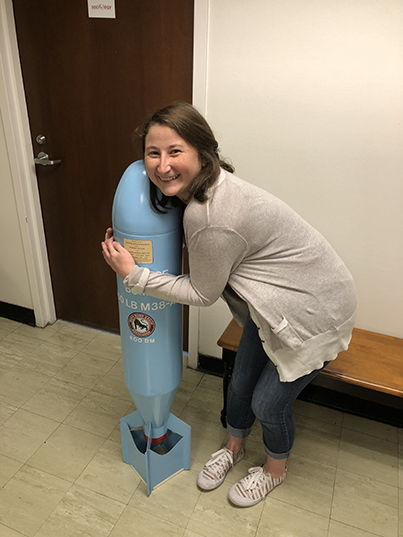 Allie Moersch
Allie Moersch is a junior here at FSU. She is studying Classics, Humanities, and Religion. Her focuses are history, art history, and language. Here at the Institute, she is interested in archiving art from World War II. She is currently working on archiving and imputing the Peter Sanfilippo watercolor collection. In the future, she intends to attend graduate school for Museum Studies. She is also on one of the exhibition teams here at the institute. At the moment, she is on the Letters team, working on an exhibit for letters and their roles in World War II.
Angela Stevens
Angela Stevens is a Senior at Florida State University. She is double majoring in Editing, Writing, and Media, and History. This is Angela's second semester at the Institute where she is working as an editorial assistant on The Oxford Handbook of World War II. She hopes to gain experience from time at the Institute to apply to her future editorial career. She is looking forward continuing to gain experience at the Institute, and to graduating in December.
title-inside title-centered
2