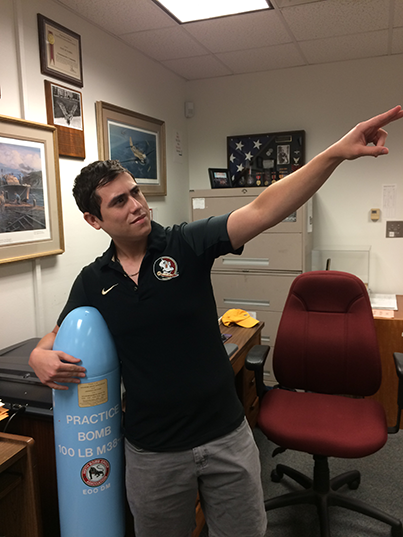 Andrew Flaxman
SENIOR uNDERGRADUATE ASSISTANT 
Andrew Flaxman is a junior at Florida State University majoring in History and minoring in Russian Studies. Joining in Fall 2018, Andrew is returning in Fall 2019 as the Senior Undergraduate Assistant. Andrew's favorite periods of history to study include 20th Century Russian and Soviet History, WW2, and the Interwar Period (1919-1939) where he analyzes some of history's greatest examples of "how things went wrong." Andrew's favorite collection is that of Eldon B. Tucker Jr. (01.121)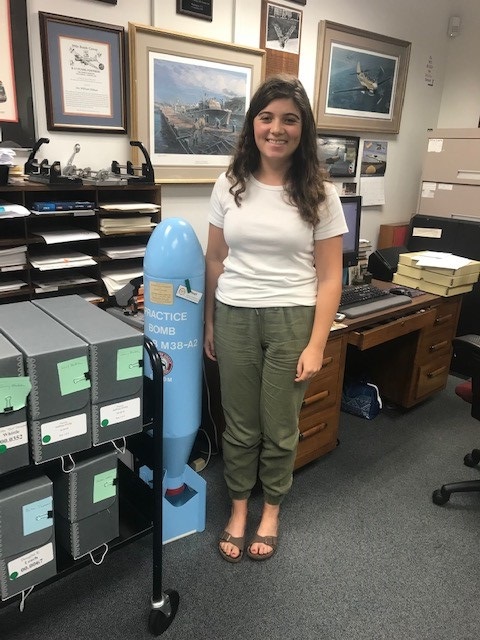 Beatrice Dain
INTERN FSU
Beatrice Dain is a junior at FSU majoring in International Affairs and Social Entrepreneurship. This is her first semester at the Institute through the InternFSU program. Beatrice has focused her studies on human rights issues, particularly in the context of immigration. She is currently researching the Hebrew Immigrant Aid's Society's role in refugee resettlement in the 1930s and 1940s.
Laran Dixon
Intern FSU
Laran Dixon is a senior at FSU majoring in History and minoring in Psychology and Museum Studies. Fall '19 is her third semester at the Institue; first begining with an credited History internship and then continuing on through InternFSU. Laran intends to further her education with grad school pursuing Museum Studies, focusing on museum education. By bringing to light the deeds and intentions of people in the past, in terms that are approachable, museums have the power to draw people together by acknowledging mutual struggle. Ultimatley people want to be heard and recognised I.E. museums will save the world. Laran thinks that museum settings are the bee's knees, and when put on the spot, believes that Living History museums are the cat's pajamas.
Keara Sebold
INTERN FSU
Keara Sebold is a Senior at Florida State University majoring in Hisotry and Minoring in Film. She joined the Institute in Spring 2019 as a credited intern, and applied to work with InternFSU in Fall 2019. She plans to attend graduate school following her graudation in December and persue a PhD in History. She has been using this semester to focus on assisting visiting reseachers and processing the collections they use, and hopes to continue her work in archives inthe professional world.
Shelby Adams
CREDIT INTERNSHIP
Shelby Adams is a senior at Florida State University majoring in History and minoring in Literature. Fall 2019 is her first semester working with the institute as an Archival Assistant for a credited internship. She is interested in the contributions that women made to the war effort and will be working to assist with the exhibit focusing on women's involvement in the war during the fall and spring. Shelby's favorite periods of history include 19th and 20th Century American social history.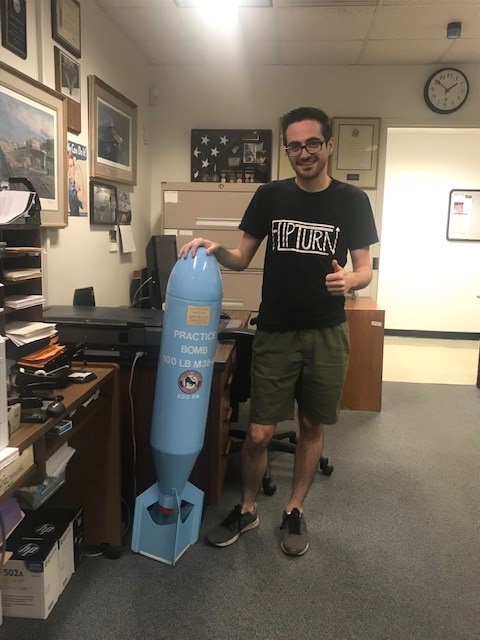 Tyler Linton
CREDIT INTERNSHIP
Tyler Linton is a senior at FSU majoring in History with a minor in Latin American and Caribbean Studies. He joined the Institute Fall of 2019. Tyler favorite areas are twentieth century South and Central American history.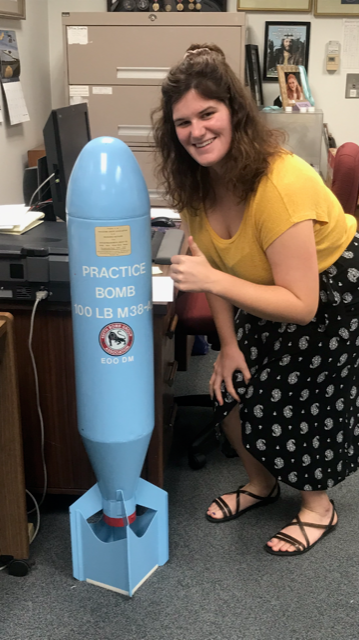 Mallory McGovern
CREDIT INTERNSHIP
Mallory McGovern is a senior at FSU majoring in History and International Affairs with a Minor in Communication. She began interning at the Institute in the Fall of 2019 as an archival assistant. Mallory enjoys studying pop culture and gender in history, particularly in the US during the 1960s and 1970s.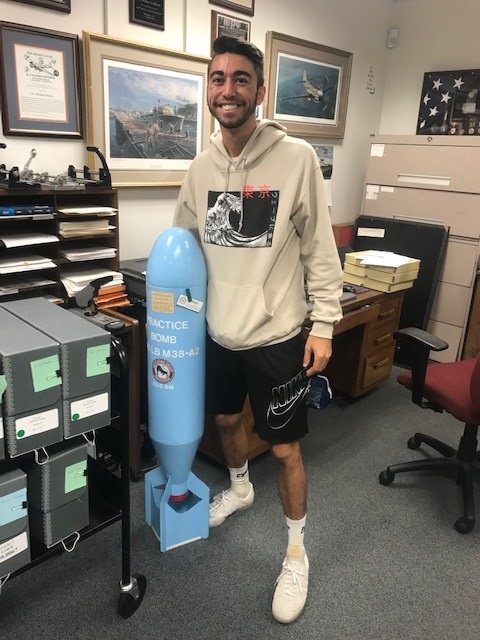 Richard Vetter
CREDIT INTERNSHIP
Richard Vetter is a senior at FSU majoring in History with a minor in education. This is his first semester with the Institute. Richards favorite areas of history are World War II and post World War II.
Chelsea Young
Credit Internship/ Social Media Coordinator
Chelsea Young is a sophmore at FSU majoring in Criminology with a minor in History. She has joined the Institute in the role of Social Media this semester and hopes to modernize and expand the Institute's outreach beyond the walls of the history department. Chelsea is interested in the struggle for gender equality and of the social ramifications of mass encarceration.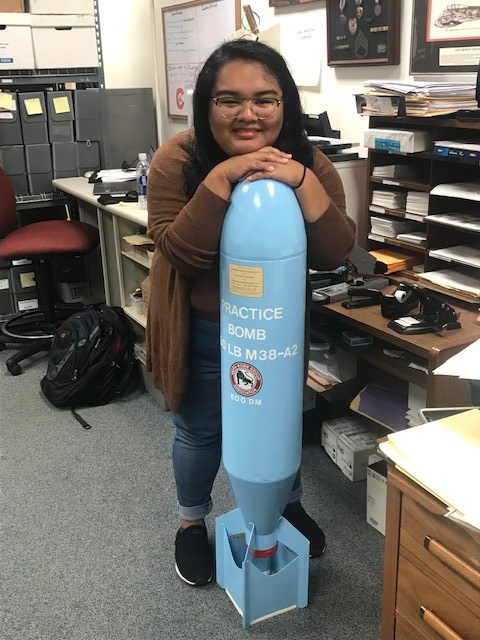 Rosa Boiser
Museum Studies Internship
Rosa "Rosie" Boiser is a senior at FSU majoring in History with a minor in Museum Studies. She started her first semester with the Institute through her Museum Studies internship in Fall 2019. Rosie's favorite periods of history include WW2 and the post-War era.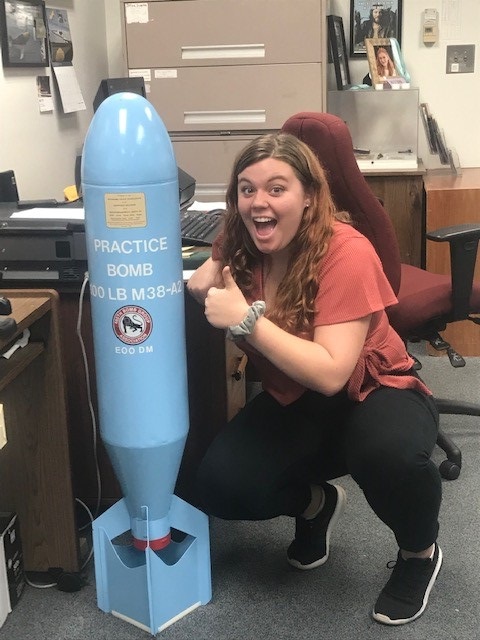 Morgan Hardenburg
Leon H.S. Externship
Morgan Hardenburg is a senior at Leon High School who is with the Institute through the Externship Program. In this program, she can shadow professionals in the line of work in which she would like to work in the future. She will major in history in college and would like to attend Florida State University. Morgan joined the Institute in May 2019 and hopes to continue working there in college. Morgan's favorite historical subjects are World War 2 and the Spanish conquest of the Americas.
Sheighlin Hagerty
Work study
Sheighlin Hagerty is a junior at FSU majoring in History with minors in Education and International Relations. Fall 2019 is her first semester at the Institute. Sheighlin loves studying U.S. Military History, specifically the U.S. in Vietnam, and you can usually find her watching documetaries on World War 2 and Vietnam with her father.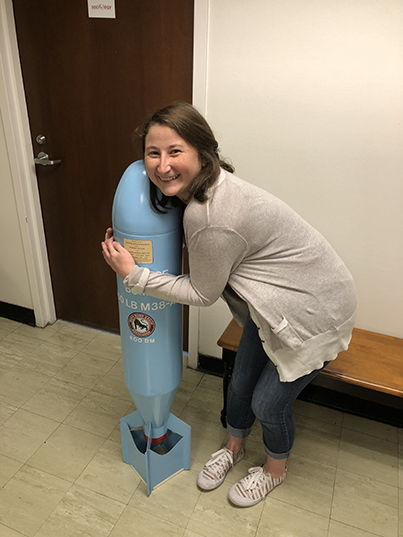 Carmellina "aLLIE" Moersch
Work study
Carmellina Moersch, a.k.a. Allie, is a senior at FSU majoring in Classics, Humanities, and Religion. She became involved in the Institute through the Work- Study program, and has been there for 3 (going on 4) semesters. Carmellina enjoys history immensely, and hopes to attend grad school for Museum Studies and History, with a focus on the early 20th century. Her favorite collection at the Institute is that of Ernest Ivy "Boots" Thomas Jr. (98.0009), which she is currently working on digitizing for FSU digital repository, Diginole.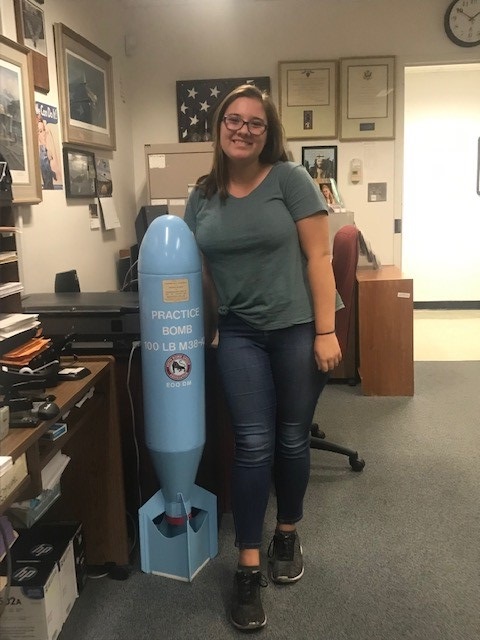 Emma Davis
VOLUNTEER
Emma Davis is a sophomore at FSU majoring in History with a minor in Museum Studies. She became involved at the Institute in Fall 2018 through UROP, and currently serves as the coordinator for an exhibit focusing on women's involvement in World War II. Emma loves studying American history, particularly the World Wars and the Interwar period. She loves learning about women's contributions in World War II. Her favorite collection is Lois Elaine "Dolly" Madison (17.0025).
Audriana Harrypersad
UNDERGRADUATE RESEARCH OPPORTUNITY PROGRAM (UROP)
Audriana (Audri) Harrypersad is a Sophomore at FSU apprenticing in the World War II Institute as a part of the Undergraduate Research Opportunity program. She is newly immersed in research, but thus far is thankful for the knowledge she has acquired and experience the Institute has and will continue to impart on her throughout her apprenticeship. Audriana loves that through the institute, stories of people who could be long forgotten are remembered and told. She hopes to eventually be accepted to Law School, and believes that working with the institute will continue to help her hone her research and comprehension skills which will be necessary throughout the rest of her college experience as well as one day when she is (hopefully) a lawyer!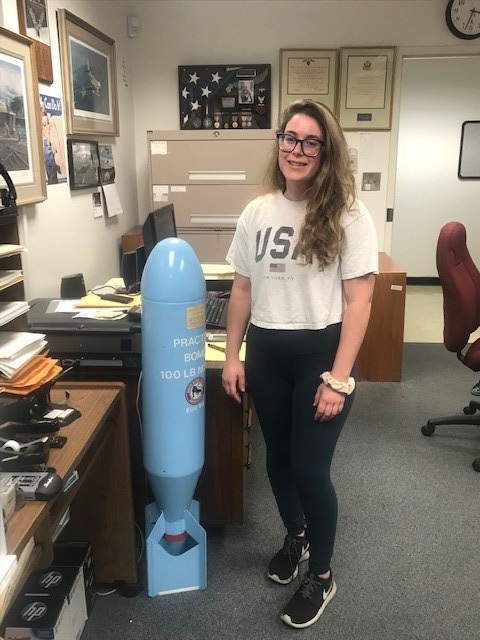 Mallory Malman
UNDERGRADUATE RESEARCH OPPORTUNITY PROGRAM (UROP)
Mallory Malman is a freshman majoring in Philosophy at FSU who became involved at the World War II Institue as part of UROP. Mallory has been fascinated by World War II ever since she was a child when she constantly watched the History Channel with her dad. She hopes to become an appellate lawyer one day, and her goal is to argue before the Supreme Court. Working with the Insititute allows for Mallory to explore a topic she has always been interested in at a higher level, while fine-tuning the research skills she needs to be a successful student and lawyer.
title-inside title-centered
2
title-inside title-centered
2